CBD and Medical Marijuana
In 2018, Dr. Matilsky became certified to recommend Medical Marijuana to new and existing patients, with a qualifying condition as per outlined by the State of Florida and Amendment 2.
As per the legislation of Florida's Medical Marijuana Legalization Initiative, Amendment 2 passed on November 08, 2016. Qualified patients diagnosed with a debilitating medical condition may lawfully obtain and use marijuana for medical purposes, where the patient has been certified by a licensed Florida marijuana doctor.
Qualifying Conditions for Medical Marijuana in Florida:
Other debilitating medical conditions of the same kind or class or comparable to those enumerated…
Registration Process for Medical Marijuana in Florida:
Board of Osteopathic Medicine
4052 Bald Cypress Way Bin C-06
Tallahassee, FL 32399-1708
The State requires that patients have to be re-certified every 30 weeks in order to receive a new medical marijuana recommendation.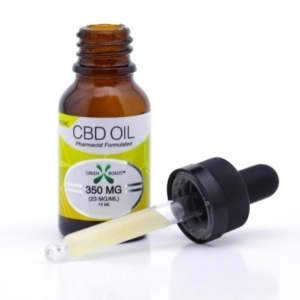 Our office is a proud retailer of Green Roads, CBD products. Green Roads was created to educate, develop and provide a natural, effective alternative to prescription painkillers, and other over-the-counter drugs that contain harsh chemical compounds.
Together we are committed to improving the lives of CBD users and their families. Standing behind the purpose of inspiring hope and restoring happiness, Green Roads products the highest quality, pharmacist formulated 100 % THC-free, CBD products to pave the way for a healthier, happier life.
Green Roads is the leading CBD manufacturer and distributor. They use the highest quality grade cannabinoids ingredients that contain 99% pure CBD isolate, rich in all the beneficial cannabinoids of the hemp plant. They produce the safest, cleanest and purest CBD extract available today.
All of their products are pharmacist formulated and 3rd parties tested by Desert Valley Testing and have all lab reports available before purchase.
Green Roads is dedicated to inspiring hope and restoring happiness. They believe from healing from within.
We stock multiple CBD products in our office including sublingual oils, vape pens, topical creams and gummies. No appointment or card is necessary to purchase CBD products. Must be 18+ to purchase.
Call us or stop by our office today to learn more about Green Roads CBD!
Contact us to schedule your Medical Marijuana appointment today!