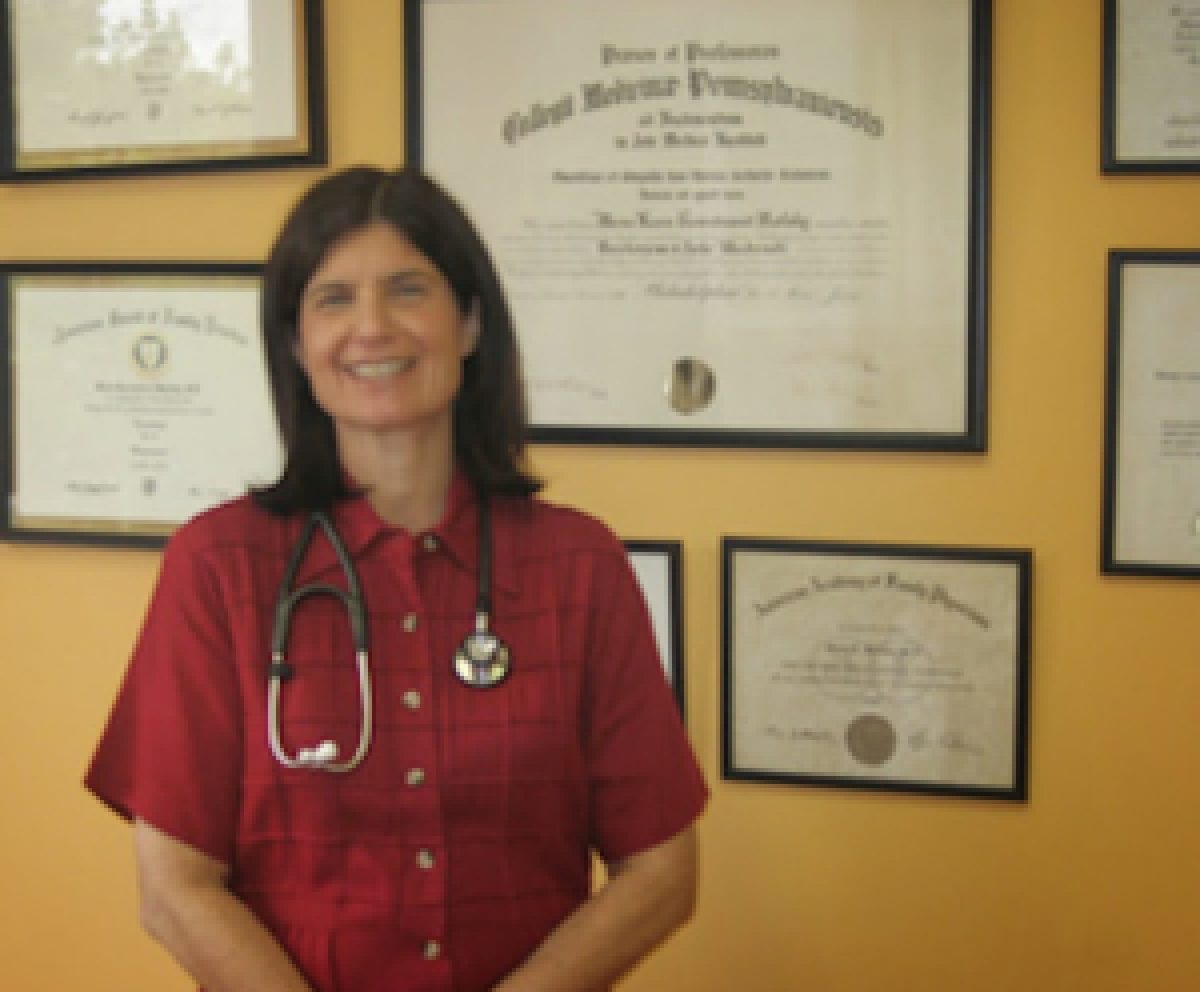 Merna Matilsky, MD
Speciality:
Family Practice
Merna Matilsky, MD. Biography
Dr. Matilsky is a highly experienced dual-certified physician. Using her knowledge of functional and integrative medicine she works to tackle patients' medical issues while using personalized attention and genuine care. Chronic disease is on the rise; fortunately this can be prevented. With Dr. Matilsky's guidance, patients regain youthfulness, good health, and treat/prevent chronic illnesses. Her lifelong interest in weight loss, hormone replacement therapy and disease prevention, has given her the tools to address a wide variety of medical problems.
The mother of six children, Dr. Matilsky weighs less now than she did before her first pregnancy due by incorporating HCG into her life. She is more excited about the HCG diet than any other programs that are currently available. Dr. Matilsky also incorporates other lifestyle eating plans when not using HCG such as: the Paleo diet, low glycemic load diet, the Mediterranean diet, happy hormone diet, the Keto diet and a low carb diet when appropriate. She is committed to assisting her patients to achieve a healthy weight. Dr. Matilsky is very excited about the results she's able to achieve using HCG treatments. She will help patients achieve their ideal weight in order to prevent chronic illness and maintain their health.
After graduating from the Medical College of Pennsylvania in 1979, Dr. Matilsky went on to complete a family practice residency at Montgomery Hospital, an affiliate of Temple University, where she became the chief resident. She relocated her family to Israel where she practiced family medicine for the next 15 years. When Dr. Matilsky returned to the USA and settled in Boca Raton in 1998, she joined an existing practice and started treating patients alongside Dr. Morris.
In 2003, Dr. Matilsky and Dr. Morris established their own family practice – Matilsky and Morris Medical Associates. During the next two years Dr. Matilsky was voted "Best Doctor in Boca" by the Sun Sentinel, a significant honor that reflects her devotion to personalized care.
She is an active member of the American Academy of Family Physicians, Florida Academy of Family Physicians, Palm Beach County Medical Society, American Academy of Anti-Aging Medicine, and the Age Management Medicine Group, the Institute of Functional Medicine (IFM),and is Board Certified in Anti-Aging Medicine by the American Academy for Anti-Aging Medicine (A4M). She is also a recipient of the Age Management Medicine Certificate from Cenegenics Education and Research Foundation. Lastly she is a certified in BioTE (Bioidentical Hormone Replacement Therapy) and is a certified physician to recommend Medical Marijuana.
Dr. Matilsky specializes in:
Individualized care is an essential component to Dr. Matilsky's medical approach. She takes the time to speak with each patient; an important step in understanding the necessary information to solve any health issue. Beyond her thriving practice, Dr. Matilsky routinely shares her widespread knowledge with medical students. She is an Affiliate Assistant Professor at the Florida Atlantic University Schmidt College of Medicine.
Dr. Matilsky is on staff at two Boca Raton area hospitals: Boca Raton Regional Hospital and Delray Medical Center.
Give us a call to set up an appointment with Dr. Matilsky! We look forward to meeting with you in person so that you can become part of our valued family of patients!