The late British physician Dr. A.T.W. Simeons first discovered the use of Human Chorionic Gonadotropin (HCG) in the treatment of obesity in the 1950s. The HCG hormone has since been modified to induce weight loss in both men and women with the help of a low-calorie diet. This program is specifically designed to get the fat weight off quickly and help you to keep it off while preserving muscle. People on this diet are not hungry and maintain regular energy levels.
By following the physician-supervised HCG diet, you can achieve substantial weight loss. Women tend to lose 20 to 30 pounds while men enjoy a 30 to 45-pound weight loss, per round of treatment. HCG is available as a medical-grade sublingual (under the tongue) tablet or as an injection. To book your HCG consult call us today!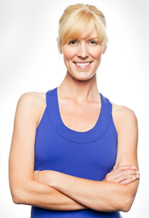 Medically Supervised Ketogenic Diets
The Ketogenic diet or "Keto", is a high-fat, moderate protein, low-carbohydrate diet that forces the body to burn stored body fat rather than glucose from food. When your body accomplishes this its "taps" into fat stores to produce ketones. Achieving this allows a person to reach a metabolic state known as Ketosis. It is widely believed within the Functional Medicine community that the Keto Diet can offer the following benefits:
Weight loss
Reduced inflammation
Reduced risk of heart disease
Reduced risk of type II diabetes
Protect against neurological disorders
Many of our patients have experienced much success with the Ketogenic Diet. Not only are they able to lose weight but they are able to maintain their new healthy weight for life. To learn more about this program and other Functional Medicine approaches to nutrition check out the following resources or call us today!
Prolon 5 Day-Mimicking Fasting Diet
The Prolon 5-Day Fasting Mimicking Diet® gives you all the Benefits of a 5-Day Fast all while still enjoying food. Optimize your health with this cutting-edge nutritional program. With the Prolon 5-Day Fasting Mimicking Diet® you can expect the following:
Achieve focused weight loss
Enhance athletic performance
Augment cellular health and autophagy
Improve metabolic health and response
The Prolon 5-Day Fasting Mimicking Diet® is the first and only clinically tested, scientific breakthrough in Fasting Mimicking technology that gives your body the cell-based rejuvenation of a 5-day fast while getting to eat real food. Call us today to find out more about Prolon or to purchase your kit!