Choosing a Family Doctor: A Comprehensive Guide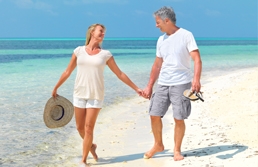 Finding the right family doctor can be a daunting task, but it is one of the most important decisions you can make for your health and well-being. A family doctor is a primary care physician who will be responsible for providing you with preventive care, diagnosing and treating illnesses, and coordinating your healthcare.
In this article, we will guide you through the process of choosing a family doctor that is right for you and your family. We will cover the following topics:
The benefits of having a family doctor
What to look for in a family doctor
Questions to ask before choosing a family doctor
How to make the final decision
The Benefits of Having a Family Doctor
Having a family doctor provides numerous benefits, including:
A Long-Term Relationship: A family doctor gets to know you and your medical history over time, which helps in providing personalized care and treatments.
Coordinated Care: Your family doctor will coordinate with other healthcare providers to ensure that you receive the best care possible.
Preventive Care: Your family doctor will provide preventive care, such as regular check-ups, screenings, and immunizations, to help keep you healthy and prevent future illnesses.
Easier Access to Healthcare: With a family doctor, you will have easier access to healthcare, as they are available to see you when you are sick, as well as for preventive care.
What to Look for in a Family Doctor
When choosing a family doctor, there are several factors to consider:
Availability: Consider a doctor who is available when you need them, including weekend and evening hours if necessary.
Location: Look for a doctor who is conveniently located near your home or workplace.
Insurance: Make sure the doctor accepts your insurance and is in-network.
Board Certification: Choose a doctor who is board-certified in family medicine.
Communication Skills: Look for a doctor who is easy to communicate with and listens to your concerns.
Patient Feedback: Check online reviews and ratings to see what other patients have to say about the doctor.
Questions to Ask Before Choosing a Family Doctor
When meeting with potential family doctors, there are several questions you should ask:
What is your approach to preventive care?
How do you handle test results and follow-up appointments?
What is your availability for appointments and after-hours care?
How do you handle referrals to specialists?
Can you provide a list of current patients for references?
How to Make the Final Decision
Once you have met with several potential family doctors and considered all the factors mentioned above, it is time to make a decision.
Consider all the information you have gathered and choose the doctor who best meets your needs and provides the highest level of care. You can also ask for a trial period, where you can schedule a few appointments and see if the doctor is a good fit.
In conclusion, choosing a family doctor is an important decision that should not be taken lightly. By following the steps outlined in this article, you can be confident that you have found the right doctor to meet your healthcare needs.